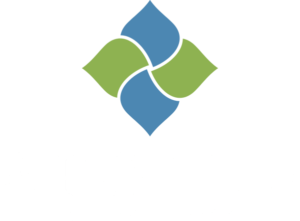 Apollo Dermatology
Blog
Dr. Dupati's news and  notes about dermatology, your health, and the practice.
Should oral antibiotics be used as a treatment for acne? Oral antibiotics should be prescribed with care, and should not be considered a long term solution for conditions such as acne.  There are often better, more effective treatments such as Accutane. Oral...
read more
Dr. Arjun Dupati is a great doctor. He's very understanding and listens to your concerns. He takes time with the patient to help them with their health issues while going over the diagnosis clearly and treatment options. All of the office staff are also great as they were helpful, patient, and informative about my health and care during my recent visit. This is an impressive medical office with a wonderful and warm experience along with expert medical care from start to finish. Hence, I highly recommend Dr. Arjun Dupati and Apollo Dermatology to anyone looking for a dermatologist.
Dilshad B
The office girls and MA were very friendly, and the Dr put me at ease right away making the visit a lot less stressful. I'm going to be staying with the office.
Marsha S
Being relatively new to the area, I was looking to find a Dermatologist. I called the office Monday morning and was able to get an appointment scheduled 2 days later. The office staff was incredibly pleasant and their online portal that they send you ahead of time eliminates all of the annoying paperwork that you regularly need to fill out during your first visit. Dr Dupati was super thorough, but also very efficient. I was in and out for my first consultation in less than 15 minutes. Great experience!
Cody P.
Every one there is amazing I mean as soon as you walk in they greet you and speak I did not wait no longer than 10 mins Dr. Apollo is also amazing he is straight forward make sure he speaks directly too you he looks you right in your eye and explain every detail this will be my dermatologist for for ever this office is amazing it's a great place.
Zach L.
Dr Dupati is absolutely amazing. My husband had a full body mole check, and had to have a four different moles sent out. He made us both feel very comfortable and explained everything in detail about what he was doing and what we should expect when we get the results. The staff was just as kind and helpful. Excellent experience.
Penny Penzien
Quick check-in process. Front desk and Nurses are friendly. I am quite impressed with the service. Dr. Dupati is so energetic and friendly. I would definitely recommend.
Rajesh N
I was so pleased at my first appointment with Apollo Dermatology. The staff was kind, the office was clean, and there was minimal wait time. The Doctor was so great and made me feel very comfortable. He was so positive and friendly and had an amazing bed side manor. I am so happy that I have found such a great dermatologist!
Jamie M
First time patient; nice staff; kind, caring doctor that listened to me and my concerns. I did not feel rushed. I will be coming again. Thank you Apollo Dermatology.
Olivia C
Absolutely amazing! Dr. A is so energetic and compassionate and kind. I was dismissed by 4, yes 4, other local dermatologists for my scalp pain and he as the first to actually listen and take me seriously. He found the issue and put me on a plan to treat it. For the first time in 22 months I no longer have intense scalp pain. Thank you so much for your kindness and expertise. Cant recommend enough!
Jessica W
Dr. Dupati is very knowledgeable and his polite and kind approach is really appreciated. The office staff and services are outstanding. Would highly recommend this place who is looking for a promising dermatologist.
N.E.
This was my 3rd visit to this office. Dr. Dupati and his staff have been wonderful each time. They make you feel comfortable and explain everything to you. I recommend this practice.
A.H.
I've only seen Dr. Arjun Dupati once so far, but I am definitely going to trust him to be my Dermatologist going forward. Dr. Dupati is a really personable and knowledgeable doctor who cares about helping his patients. His office staff is great and everyone is pretty tech-savvy (I did my new patient paperwork on an iPad), which I love. He has the forethought to take "Before/After" pictures, and it seems like no skin condition is a surprise to him (he's seen it all). That made me feel like I was in good hands, and gave me hope that his Treatment Plan will work better than others that I have tried.
A.A.
Dr. Dupati is hands down the best dermatologist I have ever visited! He was insanely knowledgable, receptive to all my concerns, and properly educated me on the issues I was experiencing. He truly cares about his patients and is committed to providing the best service possible. His medical assistant was also very kind and sweet! I am so glad I came here!
Bisma R.
They were quick to schedule me as a new patient. The office was very clean and comfortable. The staff checked me right in with no waiting. The doctor was very thorough, and super friendly. His positivity actually lifted my spirits! I highly recommend!!!! A+++++
Steve S
This was my first appointment with Dr. Dupati and he was amazing. He seems to be a Dr who genuinely cares about his patients.
Mabel N
The doc and his staff are so incredibly nice. 10/10 for sure.
MF
Dr. Dupati & staff were very efficient & walked me through everything. Very kind person.
Gary V
I never thought going to a doctor could be a wonderful experience! Dr. Dupati and staff are excellent!
Kinjal R
"In my practice, PATIENTS are our PRIORITY."
~ Arjun Dupati, MD, FAAD
OFFICE HOURS
Monday:
9 AM - 6 PM
Tuesday:
9 AM - 6 PM
Wednesday:
9 AM - 6 PM
Thursday:
9 AM - 3 PM
Friday, Saturday & Sunday:
Closed
ADDRESS:
Apollo Dermatology, Board Certifified Dermatologist in Rochester Hills
555 Barclay Circle
Suite 170
Rochester Hills, Michigan
48307
Apollo Dermatology - Board Certified Dermatologist Office serving Auburn Hills, Lake Orion, Rochester Hills, Troy MI, and all of Southeast Michigan