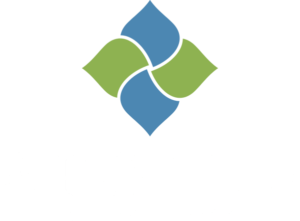 Appointments at
Apollo Dermatology
Medical, Surgical, and Cosmetic Board Certified Dermatology in Southeast Michigan
To make an appointment
Please call 248-436-4888, or use the REQUEST APPOINTMENT button in the bottom right corner of any page to schedule an appointment.

Our clinic is located at
555 Barclay Circle, Suite 170,
Rochester Hills, Michigan 48307
To get directions, please click here.
The office girls and MA were very friendly, and the Dr put me at ease right away making the visit a lot less stressful. I'm going to be staying with the office.
Marsha S
I had my first visit today and I was very satisfied! Dr. Dupati and the Medical Assistant were extremely friendly, knowledgeable, and welcoming. Dr. doesn't rush you or make you feel rushed, and really takes the time you make sure your questions are answered! I already feel comfortable and safe here as a patient! 10/10 recommended them to anyone!
Julia M
Dr. Dupati and the staff at Apollo Dermatology were fantastic to work with. They were professional and courteous and made me feel comfortable. I'd highly recommend! Thank you!
Andrew G
This was my first appointment with Dr. Dupati and he was amazing. He seems to be a Dr who genuinely cares about his patients.
Mabel N
Dr. Dupati was very knowledgable and patient with my concerns. He listened to everything carefully and then walked me through his recommended treatment. He is extremely kind and I would recommend him and his office to anyone with dermatology concerns!
Manika A
I love Dr. Dupati, he is very kind and caring and doesn't push treatments that are unnecessary. Staff are very courteous. I love how the clinic is all digitized and you don't need to sign and waist papers.
Loutfi J
"In my practice, PATIENTS are our PRIORITY."
~ Arjun Dupati, MD, FAAD
Apollo Dermatology Specializes in:
Surgical Dermatology
Surgical procedures to remove unwanted growths, abnormal moles, cysts, and skin cancers.
"I'm a Southeast Michigan native with a deep love for the community I grew up in."
~ Arjun Dupati, MD, FAAD
OFFICE HOURS
Monday - Wednesday
7 AM - 7 PM
ADDRESS:
555 Barclay Circle, Suite 170,
Rochester Hills, Michigan
48307
PHONE:
Clinic Phone: 248-436-4888
Clinic Fax: 248-294-1388