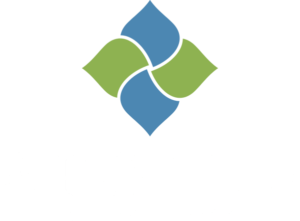 About Apollo
Dermatology
Medical, Surgical, and Cosmetic Board Certified Dermatology in Southeast Michigan
Apollo Dermatology
Apollo Dermatology was founded by Arjun Dupati, MD, FAAD, one of the most well trained board certified dermatologists in Southeast Michigan.
Every single patient that comes to Apollo Dermatology will get to see Dr. Dupati personally for their medical care.
Dr. Dupati was honored by Hour Detroit Magazine as a "Top Doc" in the field of Dermatology.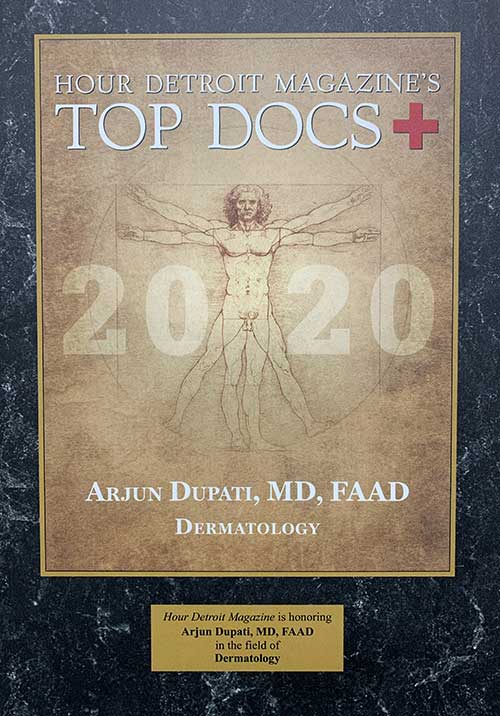 "In my practice, PATIENTS are our PRIORITY."
~ Arjun Dupati, MD, FAAD
Arjun Dupati, MD, FAAD
is a native of Troy, Michigan. He graduated as a valedictorian, National Merit Finalist, and National AP Scholar from Troy High School in 2006. He then matriculated into the combined BS/MD Medical Scholars Program at Michigan State University after being accepted into medical school at the age of 17.
While in medical school at Michigan State University, Dr. Dupati was inducted into the Alpha Omega Alpha Honor Society, reserved for those students in the top ten percent of their graduating medical class. After medical school, he completed a Transitional Year Internship at Beaumont-Oakwood Hospital. While at Beaumont, he served as Honorary Chief Resident and was awarded Intern of the Year. Dr. Dupati then completed his Dermatology Residency at the University of Michigan, where he served as an Academic Chair and as a Clinical Trials Research Resident.
At the University of Michigan, he received extensive training from world-renown physicians in medical dermatology, surgical dermatology, cosmetic dermatology, and cutaneous oncology.
Dr. Dupati is a board-certified dermatologist and a Fellow of the American Academy of Dermatology."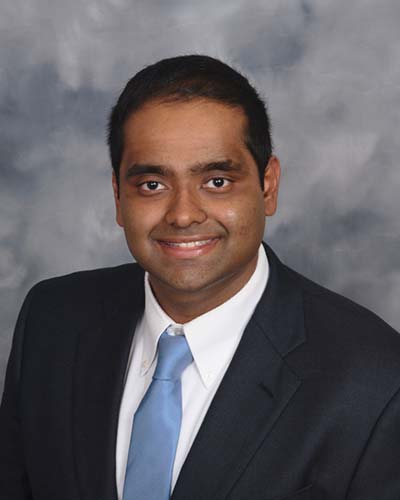 Apollo Dermatology Specializes in:
Surgical Dermatology
Surgical procedures to remove unwanted growths, abnormal moles, cysts, and skin cancers.
Dr. Dupati & staff were very efficient & walked me through everything. Very kind person.
Gary V
I never thought going to a doctor could be a wonderful experience! Dr. Dupati and staff are excellent!
Kinjal R
Dr. Dupati & staff were very efficient & walked me through everything. Very kind person.
Kinjal R
I've visited many doctors in the past few years, and Dr. Dupati is my absolute favorite doctor. Both my sister and I have gone to his office 3-5 times each. He is always on time, extremely kind/empathetic, and works quick. Our appointments are usually no more than 10-15 minutes, yet I feel like my treatment was thoughtfully planned out and he has listened to all of my concerns. I've visited other dermatologists, and he is the best I've gone to so far.
Kinjal R
Dr. Dupati and staff were awesome! Highly recommend him for anyone that needs a dermatologist!
S.O.
I've only seen Dr. Arjun Dupati once so far, but I am definitely going to trust him to be my Dermatologist going forward. Dr. Dupati is a really personable and knowledgeable doctor who cares about helping his patients. His office staff is great and everyone is pretty tech-savvy (I did my new patient paperwork on an iPad), which I love. He has the forethought to take "Before/After" pictures, and it seems like no skin condition is a surprise to him (he's seen it all). That made me feel like I was in good hands, and gave me hope that his Treatment Plan will work better than others that I have tried.
A.A.
"I'm a Southeast Michigan native with a deep love for the community I grew up in."
~ Arjun Dupati, MD, FAAD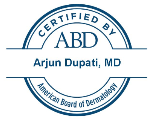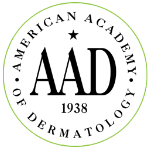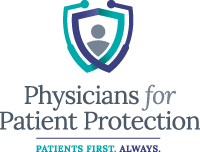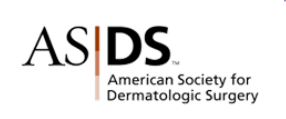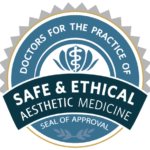 OFFICE HOURS
Monday:
9 AM - 6 PM
Tuesday:
9 AM - 6 PM
Wednesday:
9 AM - 6 PM
Thursday:
9 AM - 3 PM
Friday:
9 AM - 3 PM
Saturday & Sunday:
Closed
ADDRESS:
555 Barclay Circle
Suite 170
Rochester Hills, Michigan
48307