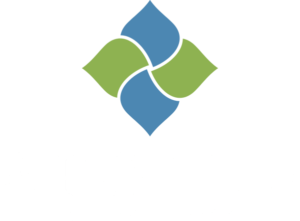 "Our PATIENTS are
our PRIORITY"
~ Arjun Dupati, MD, FAAD
Medical, Surgical, and Cosmetic Board Certified Dermatology in Southeast Michigan
At Apollo Dermatology, each patient is personally seen and evaluated by one of the most well-trained board certified dermatologists in Southeast Michigan.
You will be in the personal hands of a medical doctor who was trained by world renowned physicians at the University of Michigan in medical dermatology, surgical dermatology, and cosmetic dermatology.
Surgical Dermatology
Surgical procedures to remove unwanted growths, abnormal moles, cysts, and skin cancers.
"In my practice, PATIENTS are our PRIORITY."
~ Arjun Dupati, MD, FAAD
APOLLO DERMATOLOGY
The vast majority of dermatologists focus primarily on cosmetics or surgery, whereas we give just as much emphasis to general medical dermatology. We routinely see infants as well as those who are over 100 years old. Our staff is well trained to perform at the highest level, allowing us to be very accessible and responsive to messages.
Additionally, we do not speak on behalf of the pharmaceutical industry, enabling us to give you the best treatment plan without any conflict of interest.
Very importantly, we are extremely focused on minimizing wait times for our patients. We value and respect your time.

Our goal is to be as transparent as we can be with our patients.

What does Board Certified Dermatologist mean?
A board-certified dermatologist is a medical physician who specializes in skin, hair, nails, and mucous membranes. Board-certified dermatologists treat more than 3,000 different diseases and conditions!
Becoming a board-certified dermatologist requires many years of education. A board-certified must successfully complete: College (4 years), Medical School (4 years), a General Medical Internship (1 year), and an ACGME approved dermatology residency (3 years). Taking all training periods into account, a board certified dermatologist typically receives 16 thousand hours of training before treating patients independently. Dr. Arjun Dupati is a board-certified dermatologist and is a Fellow of the American Academy of Dermatology.
"I'm a Southeast Michigan native with a deep love for the community I grew up in."
~ Arjun Dupati, MD, FAAD
"I am a family doctor and I refer all of my patients to Apollo for their dermatology needs. My patients tell me it is a very smooth experience with a doctor who truly cares."
– Dr. Phil H.
"Dr. Dupati is an outstanding dermatologist who has provided care for our entire family (including young children). His bedside manner is excellent and he is very thorough in his approach toward medicine. Visits are never rushed and he takes the time to follow-up on post-visit issues. Overall, Dr. Dupati is a top-notch physician!"
– Alex C.
"He is the best dermatologist I have ever seen .. as a doctor he is very carrying and excellent at his work.. He and his staffs are very passionate. I am very glad that I found a dermatologist I can trust and continue to seek help for my family and friends for the needs of any skin problems"
– Mahe M.
Insurance 
At Apollo Dermatology, we strive to accommodate every insurance type that we possibly can. Because we are privately owned and small, we have been unable to secure fair contracts with some insurance companies and Medicaid. Please see the list below to see if your insurance is accepted. If you have any questions, please do not hesitate to contact us. Please be aware of your specific plan and whether or not you have a high deductible. Some insurance plans even have a separate deductible amount for office visits, procedures, and laboratory or pathology tests. If you have a high deductible that has not been met for the calendar year, you will need to pay the charged amount out of pocket. We do our very best to provide an estimate for the potential costs, but some insurance companies are not transparent about their fee schedules for office visits or procedures. Our office does maintain a Credit Card on File policy.
Accepted Insurance Plans
Aetna
All Savers
ASR
Blue Cross Blue Shield (PPO)

Medicare Plus Blue
Blue Care Network (Needs a global referral from Primary Care to be seen)
Blue Care Network Advantage
Cigna

Freedom Life
Golden Rule
HAP

HMO (Some plans need a referral from Primary Care, call your insurance company to find out because all plans are different)
HAP Senior Plus

Humana
McLaren (Some plans. Please call your insurance company to find out.)
Medicare
Meritain
NGS Trustmark
Priority Health

PPO, HMO, and Advantage with Medicare

Total Healthcare
Tricare East (Out of network, but we can still provide services.)
Trustmark
United Healthcare
UMR (Beaumont)
OFFICE HOURS
Monday - Wednesday
7 AM - 7 PM
ADDRESS:
555 Barclay Circle, Suite 170,
Rochester Hills, Michigan
48307
PHONE:
Clinic Phone: 248-436-4888
Clinic Fax: 248-294-1388