At Apollo Dermatology, each patient is personally seen and evaluated by one of the most well-trained board certified dermatologists in Southeast Michigan.
You will be in the personal hands of a medical doctor who was trained by world renowned physicians at the University of Michigan in medical dermatology, surgical dermatology, and cosmetic dermatology.
Surgical Dermatology
Surgical procedures to remove unwanted growths, abnormal moles, cysts, and skin cancers.
"In my practice, PATIENTS are our PRIORITY."
~ Arjun Dupati, MD, FAAD
APOLLO DERMATOLOGY
The vast majority of dermatologists focus primarily on cosmetics or surgery, whereas we give just as much emphasis to general medical dermatology. We routinely see infants as well as those who are over 100 years old. Our staff is well trained to perform at the highest level, allowing us to be very accessible and responsive to messages.  This is one of the reasons our patients consider us among the best dermatologists in Southeast Michigan.
Additionally, we do not speak on behalf of the pharmaceutical industry, enabling us to give you the best treatment plan without any conflict of interest.
Very importantly, we are extremely focused on minimizing wait times for our patients. We value and respect your time.

Our goal is to be as transparent as we can be with our patients.

What does Board Certified Dermatologist mean?
A board-certified dermatologist is a medical physician who specializes in skin, hair, nails, and mucous membranes. Board-certified dermatologists treat more than 3,000 different diseases and conditions!
Becoming a board-certified dermatologist requires many years of education. A board-certified must successfully complete: College (4 years), Medical School (4 years), a General Medical Internship (1 year), and an ACGME approved dermatology residency (3 years). Taking all training periods into account, a board certified dermatologist typically receives 16 thousand hours of training before treating patients independently. Dr. Arjun Dupati is a board-certified dermatologist and is a Fellow of the American Academy of Dermatology.
"I'm a Southeast Michigan native with a deep love for the community I grew up in."
~ Arjun Dupati, MD, FAAD
Dr. Dupati & staff were very efficient & walked me through everything. Very kind person.
Gary V
I never thought going to a doctor could be a wonderful experience! Dr. Dupati and staff are excellent!
Kinjal R
Dr. Dupati & staff were very efficient & walked me through everything. Very kind person.
Kinjal R
I've visited many doctors in the past few years, and Dr. Dupati is my absolute favorite doctor. Both my sister and I have gone to his office 3-5 times each. He is always on time, extremely kind/empathetic, and works quick. Our appointments are usually no more than 10-15 minutes, yet I feel like my treatment was thoughtfully planned out and he has listened to all of my concerns. I've visited other dermatologists, and he is the best I've gone to so far.
Kinjal R
Dr. Dupati and staff were awesome! Highly recommend him for anyone that needs a dermatologist!
S.O.
I've only seen Dr. Arjun Dupati once so far, but I am definitely going to trust him to be my Dermatologist going forward. Dr. Dupati is a really personable and knowledgeable doctor who cares about helping his patients. His office staff is great and everyone is pretty tech-savvy (I did my new patient paperwork on an iPad), which I love. He has the forethought to take "Before/After" pictures, and it seems like no skin condition is a surprise to him (he's seen it all). That made me feel like I was in good hands, and gave me hope that his Treatment Plan will work better than others that I have tried.
A.A.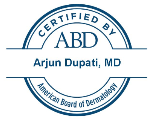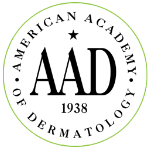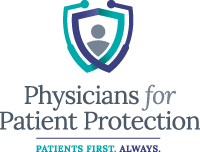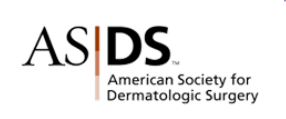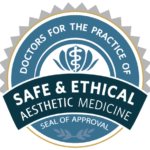 OFFICE HOURS
Monday:
9 AM - 6 PM
Tuesday:
9 AM - 6 PM
Wednesday:
9 AM - 6 PM
Thursday:
9 AM - 3 PM
Friday:
9 AM - 3 PM
Saturday & Sunday:
Closed
ADDRESS:
555 Barclay Circle
Suite 170
Rochester Hills, Michigan
48307