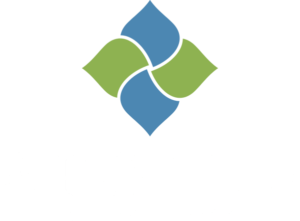 "Our PATIENTS are
our PRIORITY"
~ Arjun Dupati, MD, FAAD
Medical, Surgical, and Cosmetic Board Certified Dermatology in Southeast Michigan
At Apollo Dermatology, each patient is personally seen and evaluated by one of the most well-trained board certified dermatologists in Southeast Michigan.
You will be in the personal hands of a medical doctor who was trained by world renowned physicians at the University of Michigan in medical dermatology, surgical dermatology, and cosmetic dermatology.
Surgical Dermatology
Surgical procedures to remove unwanted growths, abnormal moles, cysts, and skin cancers.
"In my practice, PATIENTS are our PRIORITY."
~ Arjun Dupati, MD, FAAD
APOLLO DERMATOLOGY
The vast majority of dermatologists focus primarily on cosmetics or surgery, whereas we give just as much emphasis to general medical dermatology. We routinely see infants as well as those who are over 100 years old. Our staff is well trained to perform at the highest level, allowing us to be very accessible and responsive to messages.  This is one of the reasons our patients consider us among the best dermatologists in Southeast Michigan.
Additionally, we do not speak on behalf of the pharmaceutical industry, enabling us to give you the best treatment plan without any conflict of interest.
Very importantly, we are extremely focused on minimizing wait times for our patients. We value and respect your time.

Our goal is to be as transparent as we can be with our patients.

What does Board Certified Dermatologist mean?
A board-certified dermatologist is a medical physician who specializes in skin, hair, nails, and mucous membranes. Board-certified dermatologists treat more than 3,000 different diseases and conditions!
Becoming a board-certified dermatologist requires many years of education. A board-certified must successfully complete: College (4 years), Medical School (4 years), a General Medical Internship (1 year), and an ACGME approved dermatology residency (3 years). Taking all training periods into account, a board certified dermatologist typically receives 16 thousand hours of training before treating patients independently. Dr. Arjun Dupati is a board-certified dermatologist and is a Fellow of the American Academy of Dermatology.
"I'm a Southeast Michigan native with a deep love for the community I grew up in."
~ Arjun Dupati, MD, FAAD
As a fellow colleague of Dr Dupati, I can attest to his incredible professionalism, empathy, and knowledge. Dr. Dupati is one of the most sincere and genuine individuals that I have ever met and his commitment to the field of dermatology is unrelenting and passionate. Not only does he care for his patients as his own family, but will go above and beyond to solve any problems or diagnoses that he is faced with. He is humble, he is kind, and he is a strong man of his word. You will not be disappointed as Dr. Dupati is the doctor that I will always strive to emulate.
Dr. Paul M. Graham
Great service. The doctor is super personable. First time I have ever been to a derma, and I was instantly at ease. In and out quickly. Would highly recommend.
Dennis C
Dr. Arjun Dupati is a great doctor. He's very understanding and listens to your concerns. He takes time with the patient to help them with their health issues while going over the diagnosis clearly and treatment options. All of the office staff are also great as they were helpful, patient, and informative about my health and care during my recent visit. This is an impressive medical office with a wonderful and warm experience along with expert medical care from start to finish. Hence, I highly recommend Dr. Arjun Dupati and Apollo Dermatology to anyone looking for a dermatologist.
Dilshad B
Quick check-in process. Front desk and Nurses are friendly. I am quite impressed with the service. Dr. Dupati is so energetic and friendly. I would definitely recommend.
Rajesh N
Absolutely amazing! Dr. A is so energetic and compassionate and kind. I was dismissed by 4, yes 4, other local dermatologists for my scalp pain and he as the first to actually listen and take me seriously. He found the issue and put me on a plan to treat it. For the first time in 22 months I no longer have intense scalp pain. Thank you so much for your kindness and expertise. Cant recommend enough!
Jessica W
I visited Dr. Dupati today due to the awesome Google reviews I've read through. I happened to be nearby, so I just swung into the office and they were able to fit me in right away. Dr. Dupati and his medical assistants are just as I read by others, very accommodating & eager to help. I've been to at least three other dermatologists in the area that didn't even recommend the protocol I was given. I'm so excited to see if it works! I'll follow up later.
Heidi D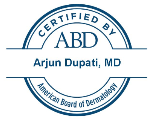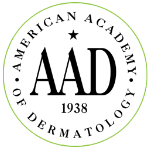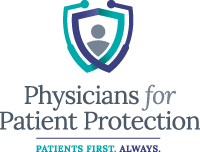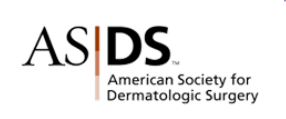 OFFICE HOURS
Monday - Wednesday
7 AM - 7 PM
ADDRESS:
555 Barclay Circle, Suite 170,
Rochester Hills, Michigan
48307
PHONE:
Clinic Phone: 248-436-4888
Clinic Fax: 248-294-1388