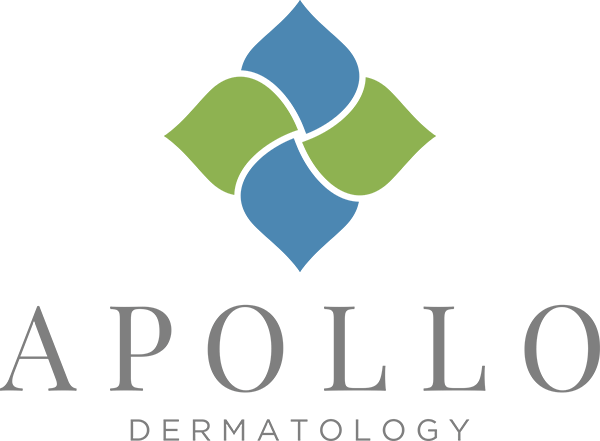 Board Certified Medical Dermatology in Southeast Michigan
At Apollo Dermatology we perform medical dermatology  treatments for acne, warts, rashes, abnormal moles, and skin cancers.
Medical Dermatology 
All medical dermatology procedures are performed by one of our highly trained Board Certified Dermatologists.

Birthmark Evaluation
A variety of birthmarks can be present on individuals ranging from vascular birthmarks (hemangiomas, port wine stains) to pigmented birthmarks (cafe au lait macules, congenital nevi). Each of these birthmarks need to be evaluated carefully and have different treatments depending on their natural progressions and risk levels. At Apollo Dermatology, we can both evaluate and provide the best course of treatment for any birthmarks.

Impetigo Treatment
Impetigo is caused by a superficial bacterial infection. Although this is most often present in children, it can also show up in adults. Depending on the severity of the impetigo, both topical and oral treatments can be used to quickly resolve it. At Apollo Dermatology, we can provide the best impetigo treatment for you.

Shingles Treatment
Shingles is caused by reactivation of the Varicella Zoster Virus (VZV). While generally associated with elderly adults, we are seeing this present in individuals in their 20s and 30s as of late. Although the cause of reactivation varies from person to person, stress appears to play a significant role. To prevent post herpetic neuralgia, it is very important to make an appointment with a dermatologist to treat and calm down a shingles flare as soon as possible. The right combination of oral and topical treatments can resolve shingles quickly.

Melasma Treatment
Melasma is defined as the brown patches that develop primarily on women (but also men) as a result of sun exposure. Some women develop significant melasma during pregnancy. Patients often report a strong family history of melasma as well. At Apollo Dermatology, we work closely with a compounding pharmacy to provide the best topical treatments for melasma.

Hair Loss Evaluation and Treatment
Hair loss can be the result of a variety of conditions including androgenetic alopecia, telogen effluvium, lichen planopilaris, central centrifugal cicatricial alopecia, alopecia areata, frontal fibrosing alopecia, traction alopecia, or trichotillomania. We often find that patients have been misdiagnosed and treated incorrectly. At Apollo Dermatology, we will determine your specific pattern of hair loss and provide the best treatments. A range of natural supplements and prescription medications can be used to give you the best outcome.

Cold Sore Treatment
Cold sores are incredibly frustrating and happen at the worst possible times. They are caused by a flare of the Herpes Simplex Virus. At Apollo Dermatology, we can help to alleviate active flares and provide long term solutions to keep your cold sores at bay.

Poison Ivy Rash
Michigan is one of the most beautiful states to take in nature. However, we also have a lot of poison ivy. In the summers, we often see patients who have been exposed to poison ivy and develop a very itchy and painful rash. At Apollo Dermatology, we can start you on both oral and topical treatments to get rid of the rash and itching quickly.

Mystery Rashes
Did you know that there are over 5,000 conditions that board-certified dermatologists treat regularly? In this mix are a variety of rashes that most people (and most doctors even) have never heard of. At Apollo Dermatology, we have played a critical role in determining the identity of mystery rashes and subsequently developing treatment plans. Some of these mystery rashes include discoid lupus, sarcoidosis, perniosis, dermatomyositis, interstitial granulomatous disease, Kawasaki syndrome, neurofibromatosis, tuberous sclerosis, Ehlers-Danlos syndrome, and Norwegian scabies.

Molluscum Treatments
Molluscum Contagiosum are infectious lesions caused by a parapox virus, predominantly in children, but can sometimes be seen in adults as well. These lesions are contagious and can spread to children's siblings and friends. In adults, molluscum lesions in the genital area can be a sign of a sexually transmitted disease. At Apollo Dermatology, we have a range of treatments available to treat these lesions.

Skin Cancer Screening
The American Academy of Dermatology recommends a yearly skin cancer screening for all individuals 18 and older. This involves taking a close look at all your skin in search of skin cancers (Basal Cell Skin Cancer, Squamous Cell Skin Cancer, Melanoma, Merkel Cell Skin Cancer, Dermatofibrosarcoma Proberans). If you have a strong family history of skin cancer or a history of tanning bed use or extensive sun exposure, a yearly skin cancer screening is an absolute must. However, we routinely find skin cancers in patients who have no strong family history of skin cancer or extensive sun exposure. Dr. Dupati was trained extensively in dermoscopy and skin cancer screening techniques at the University of Michigan Melanoma Clinic where he was a dermatology resident.

Skin Exam to Evaluate Moles
At Apollo Dermatology, we have the expertise to evaluate all of your various moles carefully. We screen for changes in size, changes in shape, changes in color, pain, itching, and bleeding. Some types of moles include dysplastic nevi, compound nevi, intradermal nevi, junctional nevi, halo nevi, and Spitz nevi. During your skin cancer screening, we are specifically looking for melanomas and dysplastic nevi.

Evaluation of Skin Growths
Our bodies can grow a variety of lumps and bumps on our skin. Some of these can include lipomas, epidermal inclusion cysts, angiofibromas, cherry angiomas, hemangiomas, neurofibromas, acrochordons (skin tags), and angiokeratomas. At Apollo Dermatology, we can determine what your skin growth is and offer treatment plans accordingly.

Rosacea Treatments
There are two predominant types of rosacea: papulopustular rosacea and erythematotelangiectatic rosacea. Depending on the type you have, the treatments vary significantly. For papulopustular rosacea a combination of topical and oral treatments are needed. Whereas, erythematotelangiectatic rosacea is better treated with lasers and select topical treatments. At Apollo Dermatology, we can determine your specific type of rosacea and formulate the best plan for your skin.

Acne Treatments
Acne is one of the most common skin diseases in the world. A variety of topical and oral treatments help to treat acne, ranging from retinoids to antibiotics. At Apollo Dermatology, our treatments will be tailored to your specific acne needs. Dr. Dupati is also extensively trained in the use of isotretinoin (more commonly known as Accutane) for the treatment of acne. He has treated over 500 patients successfully using isotretinoin with excellent results.

Psoriasis
Psoriasis in an autoimmune condition that affects 1% of the world population. Up to 30% of patients with psoriasis also have psoriatic arthritis. At Apollo Dermatology, we use state of the art medical dermatology procedures to effectively treate psoriasis with: topical steroids, topical Vitamin D analogs, narrowband UVB phototherapy, and biologics (Humira, Enbrel, Remicade, Skyrizi, Tremfya, Ilumya, Cosentyx, Siliq, Taltx, Cimzia). Treatments are tailored to each patient based on disease severity and limitations.

Wart Treatments
Warts are incredibly frustrating to deal with, but are extremely common. There are multiple types of warts (flat warts, verruca vulgaris, genital warts). Each type of wart must be treated differently. At Apollo Dermatology, we are able to offer a range of procedural and topical treatments to treat and ultimately eliminate warts, using the latest techniques in medical dermatology.

Eczema Treatments
Eczema is prevalent both in children and adults. Eczema can be a result of a deficiency in the skin barrier, but also by the cold low-humidity Michigan winter weather. At Apollo Dermatology, we are able to treat eczema with using medical dermatology treatments such as topical steroids, topical calcineurin inhibitors, phototherapy, bleach baths, and even biologics such as Dupixent for severe cases.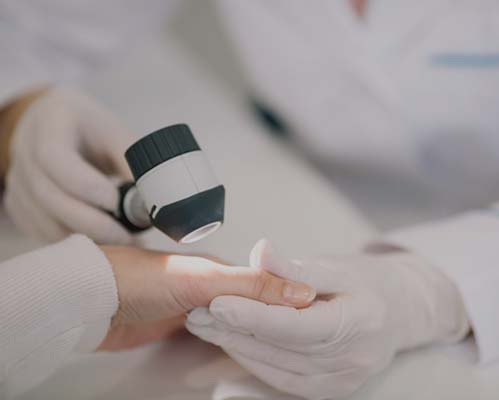 Medical Dermatology
Treatments for acne, warts, rashes, abnormal moles, and skin cancers.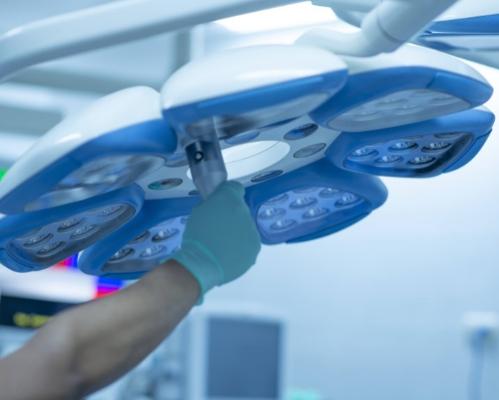 Surgical Dermatology
Surgical procedures to remove unwanted growths, abnormal moles, cysts, and skin cancers.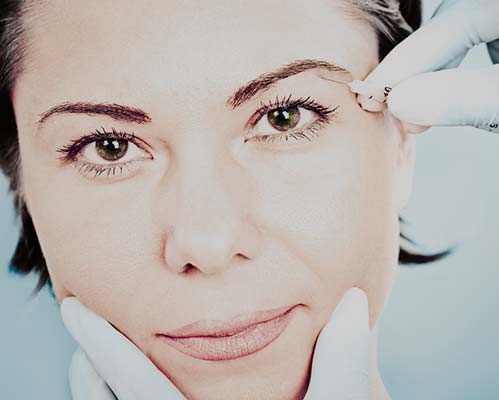 Cosmetic Dermatology
Medical cosmetic procedures include Botox, fillers, laser treatments, chemical peels, microneedling, and custom topical treatments.
Dr. Dupati and staff were awesome! Highly recommend him for anyone that needs a dermatologist!
S.O.
Absolutely amazing! Dr. A is so energetic and compassionate and kind. I was dismissed by 4, yes 4, other local dermatologists for my scalp pain and he as the first to actually listen and take me seriously. He found the issue and put me on a plan to treat it. For the first time in 22 months I no longer have intense scalp pain. Thank you so much for your kindness and expertise. Cant recommend enough!
Jessica W
5 stars are not enough! Dr. Dupati is one of the best doctors out there. He truly is the standard to which all doctors should hold themselves and we should be holding for them! He takes the time to listen and always asks if you have questions. You never feel rushed or as if you are a burden. His kindness and compassion is exactly why we followed him from another practice and why I refer him any chance I get!
Jennifer K
Every one there is amazing I mean as soon as you walk in they greet you and speak I did not wait no longer than 10 mins Dr. Apollo is also amazing he is straight forward make sure he speaks directly too you he looks you right in your eye and explain every detail this will be my dermatologist for for ever this office is amazing it's a great place.
Zach L.
I've visited many doctors in the past few years, and Dr. Dupati is my absolute favorite doctor. Both my sister and I have gone to his office 3-5 times each. He is always on time, extremely kind/empathetic, and works quick. Our appointments are usually no more than 10-15 minutes, yet I feel like my treatment was thoughtfully planned out and he has listened to all of my concerns. I've visited other dermatologists, and he is the best I've gone to so far.
Kinjal R
I never thought going to a doctor could be a wonderful experience! Dr. Dupati and staff are excellent!
Kinjal R
I had my first visit today and I was very satisfied! Dr. Dupati and the Medical Assistant were extremely friendly, knowledgeable, and welcoming. Dr. doesn't rush you or make you feel rushed, and really takes the time you make sure your questions are answered! I already feel comfortable and safe here as a patient! 10/10 recommended them to anyone!
Julia M
This was my 3rd visit to this office. Dr. Dupati and his staff have been wonderful each time. They make you feel comfortable and explain everything to you. I recommend this practice.
A.H.
Dr. Dupati & staff were very efficient & walked me through everything. Very kind person.
Kinjal R
Great service. The doctor is super personable. First time I have ever been to a derma, and I was instantly at ease. In and out quickly. Would highly recommend.
Dennis C
I love Dr. Dupati, he is very kind and caring and doesn't push treatments that are unnecessary. Staff are very courteous. I love how the clinic is all digitized and you don't need to sign and waist papers.
Loutfi J
This was my first appointment with Dr. Dupati and he was amazing. He seems to be a Dr who genuinely cares about his patients.
Mabel N
Dr. Dupati was very knowledgable and patient with my concerns. He listened to everything carefully and then walked me through his recommended treatment. He is extremely kind and I would recommend him and his office to anyone with dermatology concerns!
Manika A
Dr. Dupati & staff were very efficient & walked me through everything. Very kind person.
Gary V
They were quick to schedule me as a new patient. The office was very clean and comfortable. The staff checked me right in with no waiting. The doctor was very thorough, and super friendly. His positivity actually lifted my spirits! I highly recommend!!!! A+++++
Steve S
Dr. Arjun Dupati is a great doctor. He's very understanding and listens to your concerns. He takes time with the patient to help them with their health issues while going over the diagnosis clearly and treatment options. All of the office staff are also great as they were helpful, patient, and informative about my health and care during my recent visit. This is an impressive medical office with a wonderful and warm experience along with expert medical care from start to finish. Hence, I highly recommend Dr. Arjun Dupati and Apollo Dermatology to anyone looking for a dermatologist.
Dilshad B
I visited Dr. Dupati today due to the awesome Google reviews I've read through. I happened to be nearby, so I just swung into the office and they were able to fit me in right away. Dr. Dupati and his medical assistants are just as I read by others, very accommodating & eager to help. I've been to at least three other dermatologists in the area that didn't even recommend the protocol I was given. I'm so excited to see if it works! I'll follow up later.
Heidi D
Dr. Dupati and the staff at Apollo Dermatology were fantastic to work with. They were professional and courteous and made me feel comfortable. I'd highly recommend! Thank you!
Andrew G
"In my practice, PATIENTS are our PRIORITY."
~ Arjun Dupati, MD, FAAD
OFFICE HOURS
Monday:
9 AM - 6 PM
Tuesday:
9 AM - 6 PM
Wednesday:
9 AM - 6 PM
Thursday:
9 AM - 3 PM
Friday, Saturday & Sunday:
Closed
ADDRESS:
Apollo Dermatology, Board Certifified Dermatologist in Rochester Hills
555 Barclay Circle
Suite 170
Rochester Hills, Michigan
48307
Apollo Dermatology - Board Certified Dermatologist Office serving Auburn Hills, Lake Orion, Rochester Hills, Troy MI, and all of Southeast Michigan