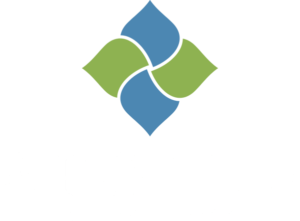 Apollo Dermatology
Blog
Dr. Dupati's news and  notes about dermatology, your health, and the practice.
Complications Arising from Procedures Done by Other Physicians - Our Policy As a dermatology office, our primary focus is on the health and well-being of our patients. We strive to provide the best possible care and treatment for our patients, utilizing our expertise...
read more
I never thought going to a doctor could be a wonderful experience! Dr. Dupati and staff are excellent!
Kinjal R
Dr. Dupati is an excellent physician! He is compassionate and intelligent. He was able to diagnose my sister on the first visit and took the time to explain what made him suspect the diagnosis. He sat and down and patiently listened to our story and answered our questions. He took her individual case into account in coming up with a treatment plan and explained alternatives if the current plan isn't enough. Very little wait time to see him. The staff was courteous and helpful as well. Felt a relief as we completed the visit and had a plan in place. I would highly recommend him!
K.P.
First time patient; nice staff; kind, caring doctor that listened to me and my concerns. I did not feel rushed. I will be coming again. Thank you Apollo Dermatology.
Olivia C
I had an extremely thorough skin exam from Dr. Dupati for my skin cancer check. I have been to 5 other dermatologists and felt that they rushed the exam and didn't leave me feeling comfortable. Dr. Dupati carefully took the time to address all of my concerns and performed the most comprehensive skin exam I have ever had. I left the office feeling relieved and confident about my skin health. Thank you Dr. Dupati.
Rachel L.
As a fellow colleague of Dr Dupati, I can attest to his incredible professionalism, empathy, and knowledge. Dr. Dupati is one of the most sincere and genuine individuals that I have ever met and his commitment to the field of dermatology is unrelenting and passionate. Not only does he care for his patients as his own family, but will go above and beyond to solve any problems or diagnoses that he is faced with. He is humble, he is kind, and he is a strong man of his word. You will not be disappointed as Dr. Dupati is the doctor that I will always strive to emulate.
Dr. Paul M. Graham
Great place! Nice facility! Very clean. Very nice staff and Doc was great! Good people and got the job done! Highly recommend them!
Mike M
The office girls and MA were very friendly, and the Dr put me at ease right away making the visit a lot less stressful. I'm going to be staying with the office.
Marsha S
Quick check-in process. Front desk and Nurses are friendly. I am quite impressed with the service. Dr. Dupati is so energetic and friendly. I would definitely recommend.
Rajesh N
I wrote a review before, but I just want to update – it's been almost 3 1/2 months since Dr. Dupati gave me my skincare regimen and my skin is doing very well. He's a very reassuring doctor when it comes to skincare and awaiting results.
Pooja P
Dr Dupati has a wonderful friendly staff and aside from that he uses a derma-scope for checking moles which is a must! I already referred my friends to him!
M.P.
Dr Dupati is absolutely amazing. My husband had a full body mole check, and had to have a four different moles sent out. He made us both feel very comfortable and explained everything in detail about what he was doing and what we should expect when we get the results. The staff was just as kind and helpful. Excellent experience.
Penny Penzien
Great experience seeing Dr. Dupati. Got in quickly; he was very personable, communicated wonderfully, and had us on our way in to time with a great treatment plan.
Marcia M.
Dr. Dupati was very knowledgable and patient with my concerns. He listened to everything carefully and then walked me through his recommended treatment. He is extremely kind and I would recommend him and his office to anyone with dermatology concerns!
Manika A
This was my first appointment with Dr. Dupati and he was amazing. He seems to be a Dr who genuinely cares about his patients.
Mabel N
Great service. The doctor is super personable. First time I have ever been to a derma, and I was instantly at ease. In and out quickly. Would highly recommend.
Dennis C
Every one there is amazing I mean as soon as you walk in they greet you and speak I did not wait no longer than 10 mins Dr. Apollo is also amazing he is straight forward make sure he speaks directly too you he looks you right in your eye and explain every detail this will be my dermatologist for for ever this office is amazing it's a great place.
Zach L.
Being relatively new to the area, I was looking to find a Dermatologist. I called the office Monday morning and was able to get an appointment scheduled 2 days later. The office staff was incredibly pleasant and their online portal that they send you ahead of time eliminates all of the annoying paperwork that you regularly need to fill out during your first visit. Dr Dupati was super thorough, but also very efficient. I was in and out for my first consultation in less than 15 minutes. Great experience!
Cody P.
Amazing Experience! Dr. Dupati is the best and shout out to the staff that left my skin FLAWLESS!
Haley H.
"In my practice, PATIENTS are our PRIORITY."
~ Arjun Dupati, MD, FAAD
OFFICE HOURS
Monday:
9 AM - 4:30 PM
Tuesday:
9 AM - 4:30 PM
Wednesday:
9 AM - 4:30 PM
Thursday:
9 AM - 4:30 PM
Friday, Saturday & Sunday:
Closed
ADDRESS:
Apollo Dermatology, Board Certifified Dermatologist in Rochester Hills
555 Barclay Circle
Suite 170
Rochester Hills, Michigan
48307
Apollo Dermatology - Board Certified Dermatologist Office serving Auburn Hills, Lake Orion, Rochester Hills, Troy MI, and all of Southeast Michigan