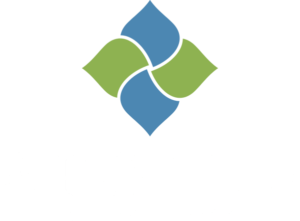 Apollo Dermatology
Blog
Dr. Dupati's news and  notes about dermatology, your health, and the practice.
Skin Cancer and Tanning Beds Is there a connection between developing skin cancer and tanning beds? Patients often ask me if using tanning beds is a safe way to change their complexion. Unfortunately, my answer is a resounding "No." The use of artificial tanning beds...
read more
I love Dr. Dupati, he is very kind and caring and doesn't push treatments that are unnecessary. Staff are very courteous. I love how the clinic is all digitized and you don't need to sign and waist papers.
Loutfi J
Absolutely amazing! Dr. A is so energetic and compassionate and kind. I was dismissed by 4, yes 4, other local dermatologists for my scalp pain and he as the first to actually listen and take me seriously. He found the issue and put me on a plan to treat it. For the first time in 22 months I no longer have intense scalp pain. Thank you so much for your kindness and expertise. Cant recommend enough!
Jessica W
I've visited many doctors in the past few years, and Dr. Dupati is my absolute favorite doctor. Both my sister and I have gone to his office 3-5 times each. He is always on time, extremely kind/empathetic, and works quick. Our appointments are usually no more than 10-15 minutes, yet I feel like my treatment was thoughtfully planned out and he has listened to all of my concerns. I've visited other dermatologists, and he is the best I've gone to so far.
Kinjal R
Every one there is amazing I mean as soon as you walk in they greet you and speak I did not wait no longer than 10 mins Dr. Apollo is also amazing he is straight forward make sure he speaks directly too you he looks you right in your eye and explain every detail this will be my dermatologist for for ever this office is amazing it's a great place.
Zach L.
I visited Dr. Dupati today due to the awesome Google reviews I've read through. I happened to be nearby, so I just swung into the office and they were able to fit me in right away. Dr. Dupati and his medical assistants are just as I read by others, very accommodating & eager to help. I've been to at least three other dermatologists in the area that didn't even recommend the protocol I was given. I'm so excited to see if it works! I'll follow up later.
Heidi D
Great service. The doctor is super personable. First time I have ever been to a derma, and I was instantly at ease. In and out quickly. Would highly recommend.
Dennis C
Dr. Arjun Dupati is a great doctor. He's very understanding and listens to your concerns. He takes time with the patient to help them with their health issues while going over the diagnosis clearly and treatment options. All of the office staff are also great as they were helpful, patient, and informative about my health and care during my recent visit. This is an impressive medical office with a wonderful and warm experience along with expert medical care from start to finish. Hence, I highly recommend Dr. Arjun Dupati and Apollo Dermatology to anyone looking for a dermatologist.
Dilshad B
Dr. Dupati was very knowledgable and patient with my concerns. He listened to everything carefully and then walked me through his recommended treatment. He is extremely kind and I would recommend him and his office to anyone with dermatology concerns!
Manika A
This was my first appointment with Dr. Dupati and he was amazing. He seems to be a Dr who genuinely cares about his patients.
Mabel N
I've only seen Dr. Arjun Dupati once so far, but I am definitely going to trust him to be my Dermatologist going forward. Dr. Dupati is a really personable and knowledgeable doctor who cares about helping his patients. His office staff is great and everyone is pretty tech-savvy (I did my new patient paperwork on an iPad), which I love. He has the forethought to take "Before/After" pictures, and it seems like no skin condition is a surprise to him (he's seen it all). That made me feel like I was in good hands, and gave me hope that his Treatment Plan will work better than others that I have tried.
A.A.
I was so pleased at my first appointment with Apollo Dermatology. The staff was kind, the office was clean, and there was minimal wait time. The Doctor was so great and made me feel very comfortable. He was so positive and friendly and had an amazing bed side manor. I am so happy that I have found such a great dermatologist!
Jamie M
This was my 3rd visit to this office. Dr. Dupati and his staff have been wonderful each time. They make you feel comfortable and explain everything to you. I recommend this practice.
A.H.
They were quick to schedule me as a new patient. The office was very clean and comfortable. The staff checked me right in with no waiting. The doctor was very thorough, and super friendly. His positivity actually lifted my spirits! I highly recommend!!!! A+++++
Steve S
As a fellow colleague of Dr Dupati, I can attest to his incredible professionalism, empathy, and knowledge. Dr. Dupati is one of the most sincere and genuine individuals that I have ever met and his commitment to the field of dermatology is unrelenting and passionate. Not only does he care for his patients as his own family, but will go above and beyond to solve any problems or diagnoses that he is faced with. He is humble, he is kind, and he is a strong man of his word. You will not be disappointed as Dr. Dupati is the doctor that I will always strive to emulate.
Dr. Paul M. Graham
I had my first visit today and I was very satisfied! Dr. Dupati and the Medical Assistant were extremely friendly, knowledgeable, and welcoming. Dr. doesn't rush you or make you feel rushed, and really takes the time you make sure your questions are answered! I already feel comfortable and safe here as a patient! 10/10 recommended them to anyone!
Julia M
The office girls and MA were very friendly, and the Dr put me at ease right away making the visit a lot less stressful. I'm going to be staying with the office.
Marsha S
5 stars are not enough! Dr. Dupati is one of the best doctors out there. He truly is the standard to which all doctors should hold themselves and we should be holding for them! He takes the time to listen and always asks if you have questions. You never feel rushed or as if you are a burden. His kindness and compassion is exactly why we followed him from another practice and why I refer him any chance I get!
Jennifer K
Dr. Dupati & staff were very efficient & walked me through everything. Very kind person.
Kinjal R
"In my practice, PATIENTS are our PRIORITY."
~ Arjun Dupati, MD, FAAD
OFFICE HOURS
Monday:
9 AM - 6 PM
Tuesday:
9 AM - 6 PM
Wednesday:
9 AM - 6 PM
Thursday:
9 AM - 3 PM
Friday:
9 AM - 3 PM
Saturday & Sunday:
Closed
ADDRESS:
555 Barclay Circle
Suite 170
Rochester Hills, Michigan
48307