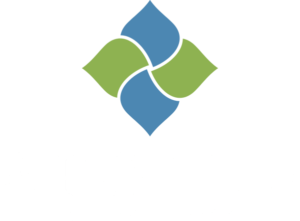 Apollo Dermatology
Services
Medical, Surgical, and Cosmetic Board Certified Dermatology in Southeast Michigan
Apollo Dermatology offers the following services:
Medical Dermatology
Treatments for acne, warts, rashes, abnormal moles, and skin cancers.
Birthmark Evaluation
Impetigo Treatment
Shingles Treatment
Melasma Treatment
Hair Loss Treatment and Evaluation
Coldsore Treatment
Poison Ivy Rash
Mystery Rashes
Molluscum Treatments
Skin Cancer Screening (Basal Cell Cancer, Squamous Cell Cancer, Melanoma)
Skin exam to Evaluate Moles
Evaluation of Skin Growths
Rosacea Treatments
Acne Treatments
Psoriasis Treatments
Wart Treatments
Eczema Treatments
Surgical Dermatology
Surgical procedures to remove unwanted growths, abnormal moles, cysts, and skin cancers.
Skin Tag Removal
Mole Excision
Skin Cancer Excision
Cyst Drainage and Excision
Cosmetic Dermatology
Medical cosmetic procedures include Botox, fillers, laser treatments, chemical peels, microneedling, and custom topical treatments.
Botox
Dermal Fillers
Laser Treatments
Botox
Dermal Fillers
Laser Treatments
"Dr Dupati was professional and extremely diligent. I trusted his care and have referred many of my friends already. His compassionate care is one of a kind!."
– Heather H.
"Dr. Dupati is a wonderful dermatologist! He is extremely knowledgeable and is always friendly, understanding and caring."
– Jenny B.
"Very friendly office staff and nursing support. Dr. Dupati was professional and diagnosed my rash that had been present for nearly a month. I will definitely be using him for all my dermatological needs."
– Lyndsi D.
"In my practice, PATIENTS are our PRIORITY."
~ Arjun Dupati, MD, FAAD
OFFICE HOURS
Monday - Wednesday
7 AM - 7 PM
ADDRESS:
555 Barclay Circle, Suite 170,
Rochester Hills, Michigan
48307
PHONE:
Clinic Phone: 248-436-4888
Clinic Fax: 248-294-1388